CLUB SOBER 
You're invited to a radical new experiment
Tonight is the soft opening of the Rave New World invite-only community center, currently located on a private Discord server. Soon, this virtual space will contain many rooms for us to hang out and chat about weed, parties, and everything in between. Today we begin by opening the doors to CLUB SOBER—an online hangout for people interested in exploring the full spectrum of sobriety, and what being sober means as both a self-care strategy and political praxis. 
CLUB SOBER is a radical experiment—an attempt to envision what the new sober paradigm looks like beyond the traditional model of AA, abstinence, and 12-steps. As a nightlife and cannabis journalist, I have been writing about the most hedonistic fringes of drug and party culture for the past decade; now, I'm excited to explore this topic from the flip side.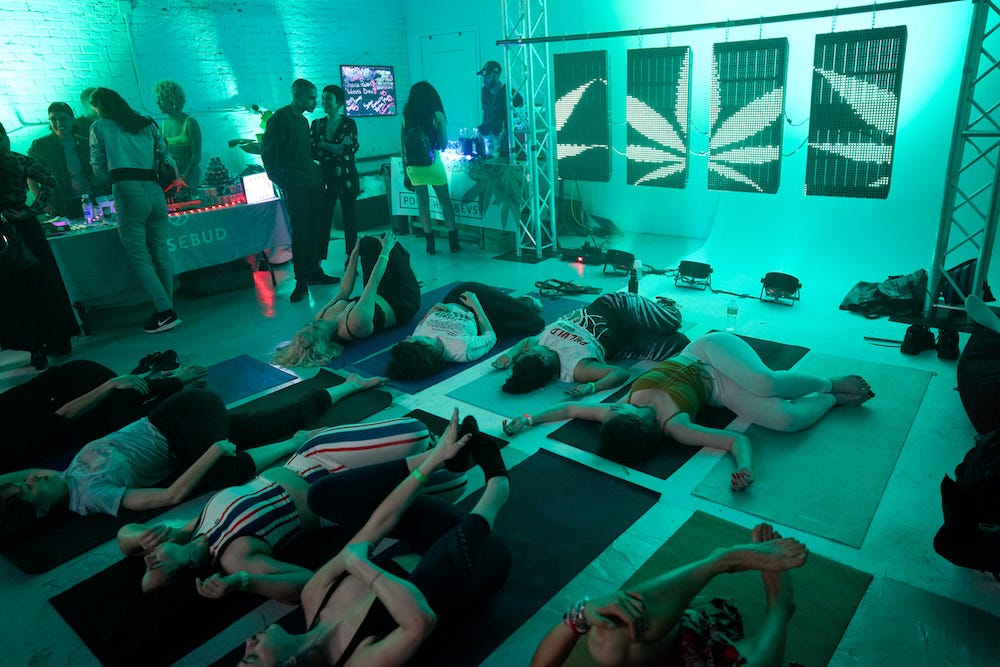 An iconic yoga sesh led by Sigrid from FlucT and Eartheater at Weed Rave in New York City (Pic by Rebecca Smeyne)
I also know that many people I know are struggling with substance abuse during this pandemic, and the sick feeling of being immobilized or stuck in a habit you can't break. The line between self-care and self-harm is especially blurry right now, and it's easy for a casual spiral to become a destructive loop. But with so much at stake right now, sobriety seems a more vital framework than ever. More than a trendy drug diet, it is a way to brave a chaotic world with clear-eyes, in order to parse your truth from the madness. CLUB SOBER is inspired by other sober support groups for ravers that I've been a part of, and I hope it will help build the kinds of mutually supportive networks we all need right now.
So what's actually going down? CLUB SOBER is a challenge for us to recalibrate our relationships to drugs and alcohol, and it begins with making a commitment. Maybe you quit drinking for a while, and go California Sober. Maybe you take a weed tolerance break. Or maybe you just want to commit to learning more about the sober lifestyle and history of sober culture! That's cool too. This isn't rehab, and you get to make your own rules. (Personally, I'm giving up pot and sticking to microdosing psychedelics.)
Then, you're upgrading to a paid subscriber tier, and hopping into the Discord, using the private link I will be sending to paid subs. (Proceeds this month will be related to Black Lives Matter and LGBTQ+ causes, because yes—this is a sober challenge for a cause.) You'll enter a cozy little online nook for us to hang out and talk about what sobriety means, how it feels, how it changes how you see things. More than anything, this is an inclusive space for people at all levels of sobriety and addiction, including those who have been sober for a long time, and want to help us think about what the future of sober culture could look like.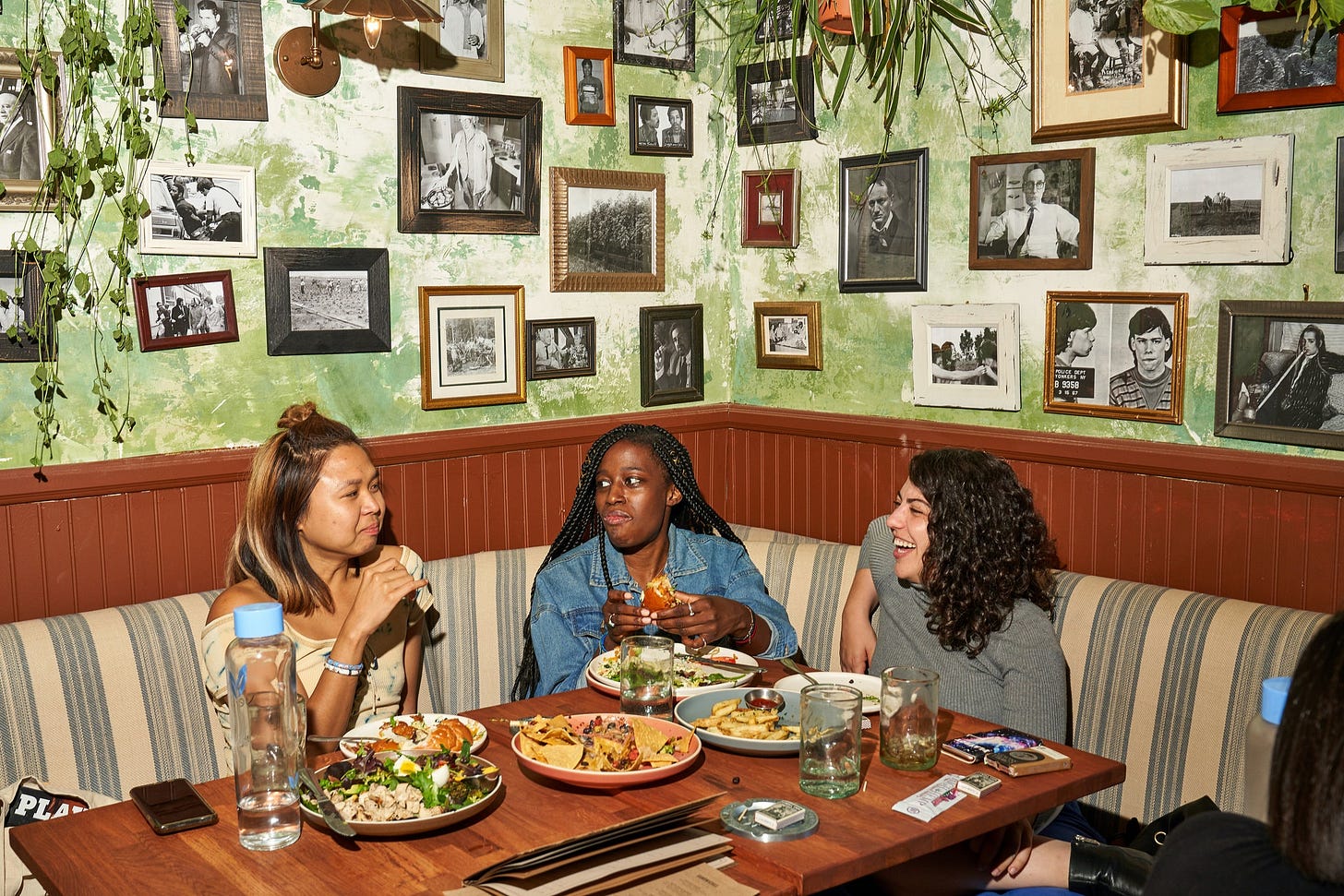 Yours truly at the opening of Hollywood's first weed restaurant, spotted in the New Yawk Times
To that end, I'm really excited the CLUB SOBER will be '"hosted" by a lineup of radical theorists and intellectual ravers—artists, musicians, and cannabis industry insiders—who will help us explore the new sober scene with links, readings, and discussion. (More info on this lineup in coming weeks!) This is a study group in addition to a supportive space, so let's get heady.
Some topics I hope we'll get around to:
Can sobriety be reframed as a spectrum rather than a binary?

What's the connection between sobriety and spirituality?

How has legal weed changed the way we think about drugs and self-care?

What is "sober tripping"?

What does post-alcohol party culture look like?
CLUB SOBER will be open for the next two months, or until whenever we get bored. Spots are super limited—we want this to feel like a cozy and intimate kiki. To enter, please upgrade to be a ~paid sub~ and I'll hit you up :)